Better Sleep...Better Life

Are you an epic snorer? Is your Snore Score off the charts?
Bring that score down with ZQuiet.
OVER  20 MILLION NIGHTS OF SLEEP MONITORED! 

SnoreLab user results show that ZQuiet is among the most effective remedies to alleviate snoring. In fact, ZQuiet worked for a higher proportion of users and achieved, on average, greater reductions in snoring intensity.
Summary data collected by SnoreLab shows:
70% of people who tried ZQuiet reported significantly reduced snoring.
50% of people who tried ZQuiet® reported undetectable snoring.
The average reduction in snoring intensity (SnoreLab Snore Score) was 70%.
SnoreLab reviewed millions of nights of data and reported that "These results place ZQuiet amongst the very best consumer anti-snoring remedies tracked by SnoreLab. What was also notable was the ZQuiet® achieved better results than the 'other brands' mouthpieces tracked in the app." SnoreLab user reviews also reveal what the 'other brands' of mouthpieces don't tell you: "In comparison, competing consumer 'boil and bite' devices are often rigid, bulky and can make mouth breathing difficult." In fact, most other devices can cause you to clench your teeth when you wear them. ZQuiet is thin, lightweight, flexible and allows natural jaw movement. With ZQuiet, you can open your mouth, breathe naturally, and even talk or take a drink.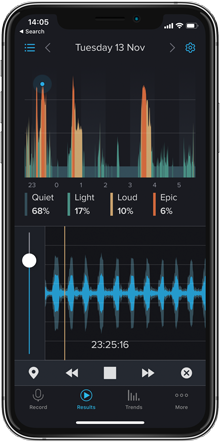 Real People....Real Stories
DID YOU KNOW THAT THERE ARE OVER 90 MILLION SNORERS IN THE U.S.? DON'T WORRY, YOU ARE NOT ALONE! SEE WHAT SOME OF OUR CUSTOMERS HAVE TO SAY...
Sleep Better, Sleep Together, Sleep Closer!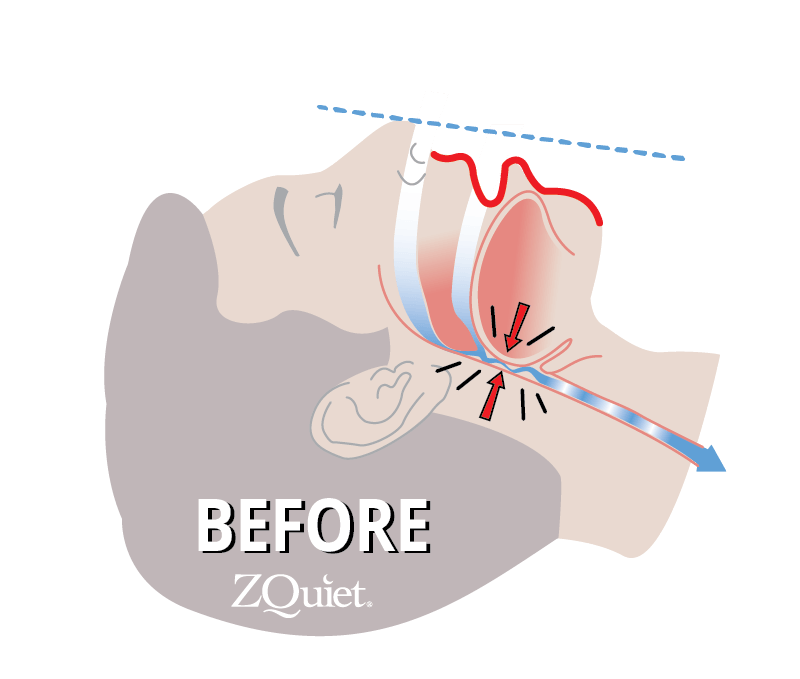 Muscles and tissue relax during sleep 
Tongue falls back into the airway 
Airway narrows and airflow ispartially blocked 
Vibrating tissue make the snore noise
Snoring increased by: obesity, nasal obstruction, alcohol and smoking (also pregnancy)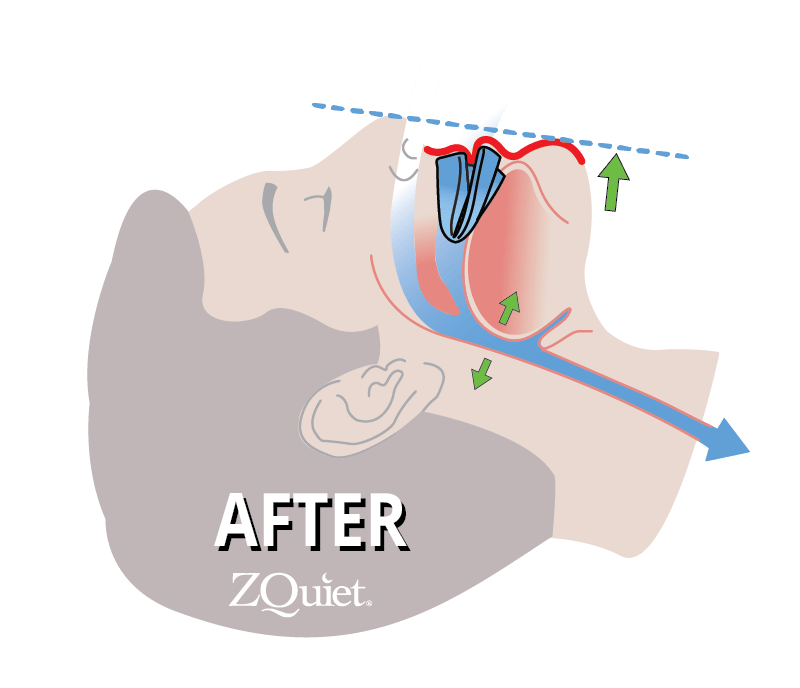 ZQuiet Mouthpiece advances the lower jaw 
Prevents the tongue and soft tissue from collapsing in the airway 
Increases the diameter of the airway 
Reduces turbulent air and tissue vibration that cause the snoring noise
Designed to be comfortable, easy to use, and enables freedom of jaw movement
ZQuiet® works - comfortably and instantly by using the same technology that dentists have used for years to effectively treat their patients' snoring issues. Many anti-snoring products on the market just do not achieve the results they promise. You may have tried breathing strips, pillows, chinstraps, and even sprays to treat your snoring, without success. Here's what you don't know: many of these products don't work because they fail to address the root cause of the problem! Snoring starts in the back of the throat. Watch the video to see how it works.